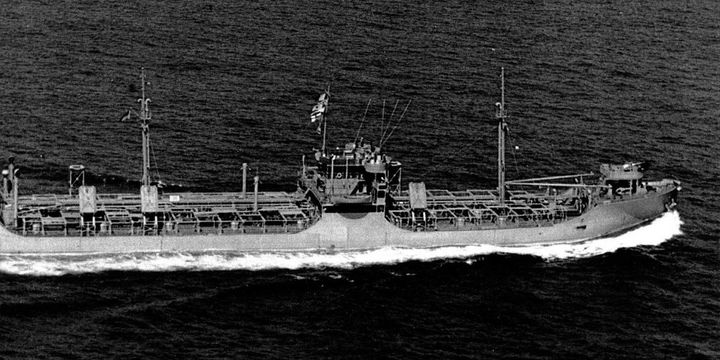 Transforming tankers into container ships: a brief history
Concordia Maritime aims to perpetuate a great old tradition by planning the conversion of a product carrier into a container ship.
The Stena Group company said on Tuesday it was exploring the possibility of upgrading a 65,000 dwt P-Max vessel into a 2,100 TEU supply vessel to take advantage of soaring freight and charter rates. line.
TradeWinds reported that the first container ships were converted World War II T2 tankers.
And Alphaliner's senior container market analyst Charles Mercier said a number of tankers were used or converted into container ships in the early years of containerisation.
He told TradeWinds that the world's first container ship, Malcom McLean's Ideal X, was a former T2 tanker.
This ship was equipped with platforms on deck allowing the stowage of 58 containers.
The article continues below the ad
Three other tankers underwent the same transformation.
Then there was the Elizabethport series of Sea-Land in 1962.
Four ex-T3 tankers were converted by cutting their original hulls in half, with bows and sterns retained.
"A new cellular midsection was built in Germany and towed across the Atlantic to be rebuilt in the United States," Mercier said.
These units could carry 476 boxes of 35 feet in length.
Many metamorphoses
"At that time, there were also a lot of WWII and 1950s freighters being converted into container ships, with American carriers being the world champions in ship conversions at the time," Mercier said.
The T2 tanker was produced in large quantities in the United States during the war. Only T3 ships were larger.
Around 533 T2s were built between 1940 and the end of 1945, to transport fuel oil, diesel, petrol and sometimes crude.
Many remained in service after the end of the conflict.
But like other ships hastily built during World War II and commissioned in peacetime, there were safety concerns.
The U.S. Coast Guard said in 1952 that in cold weather ships were prone to metal fatigue cracking, so they were "belted" with steel straps.
It happened after two T2s, the Pendleton and Fort Mercer, broke in two off Cape Cod within hours of each other.
Engineering investigations suggested the cause was poor welding techniques.
The high sulfur content also made the steel brittle and prone to metal fatigue at lower temperatures.