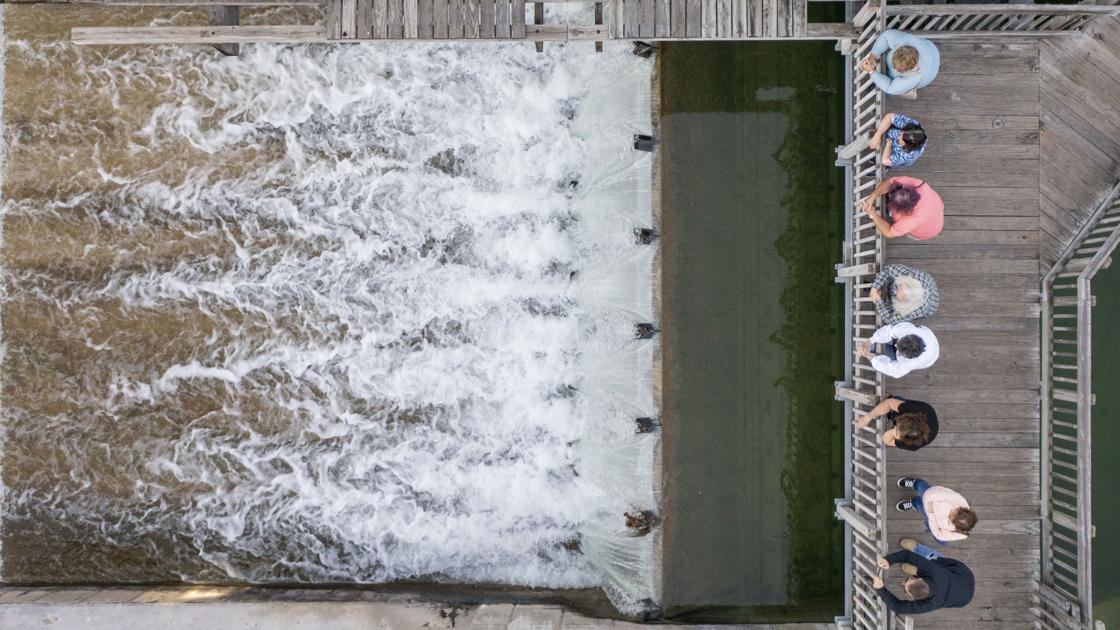 There is more to Fishtown, Michigan these days than just fishing | Faith and community
David Guralnick The Detroit News (TNS)

There are thousands of places to go fishing in Michigan, but there is only one Fishtown.
Nestled between Lake Leelanau and Lake Michigan, crossed by the Leland River, is a small commercial fishing district, dotted with log cabins dating back decades.
According to a 2011 report from the Fishtown Preservation Society, the site was originally inhabited for hundreds of years by the Ottawa and Chippewa tribes. In 1853, Antoine Manseau, a French-Canadian shipbuilder, carpenter, and millwright who lived on the west shore of Lake Michigan in Wisconsin, arrived in the area in search of a river that could supply his sawmill. He built the sawmill and a dam on the river, originally called the Carp River, and founded the town of Leland.
Sawmills quickly took advantage of the nearby beech and sugar maple forests, and three docks for transporting timber were built in the 1860s, according to the Fishtown Preservation Society report. In 1867, the city had "three stores, a saw and grain mill, a manufacture of staves and heads, two hotels or pensions, shoe stores and blacksmiths, a doctor and a grocer", according to an edition of Michigan State Gazetteer.
Over the next 30 years a steel company came and went and the lumber industry began to lose money. As industries faded, Leland became primarily a fishing village.