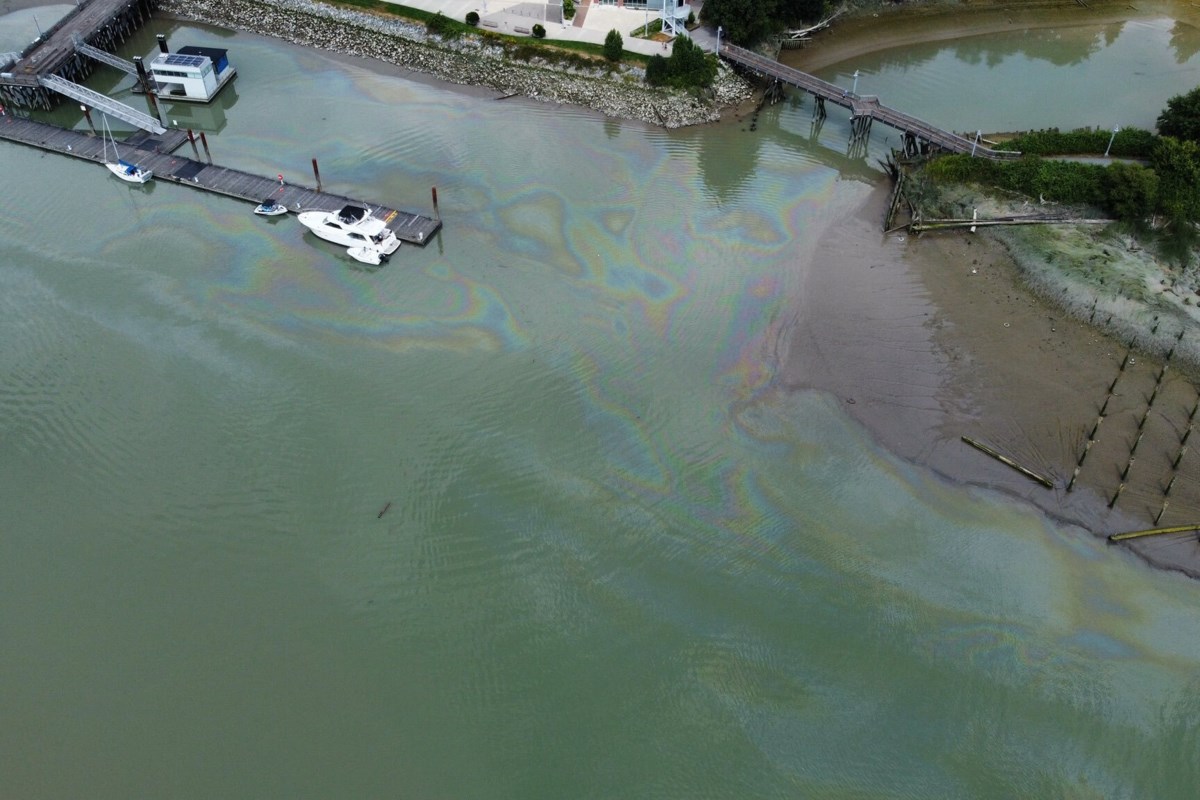 Steveston beaches closed due to 'significant diesel leak'
Richmond residents advised to stay away from shorelines, watch pets and avoid swimming: city spokesperson.
The City of Richmond has closed the beaches at Garry Point Park due to a "significant diesel leak".
The leak was reported to the Steveston Harbor Authority (SHA) on the afternoon of Thursday August 11, SHA spokesman Stephen Barnett said.
Locals may have smelled a pungent smell, and a local resident also reported seeing dead fish after the leak.
Photos of the spill were also shared on Twitter by user @StevestonShips.
"The source of the leak has not yet been identified. It can be very difficult to locate the source due to changing currents," Barnett said.
The Canadian Coast Guard is currently on the scene investigating with the assistance of the Richmond Fire Department and city staff.
The public is urged to "stay away from shorelines, watch for pets and avoid swimming," city spokeswoman Linea Volkering said. Kayakers, paddleboarders and jet skiers should also avoid Cannery Channel at this time.
Just two months ago, in June, SHA chief executive Jaime Gusto asked the city council to approve $1.67 million in funding to dredge Cannery Channel.
"Certain sections of Cannery Channel are approaching critical levels of water depth and are now posing safety concerns for large vessels attempting to access the harbour," Gusto told City Council.
One of the safety issues Gusto mentioned was fuel spills.
"Can you imagine what it could mean for our marine life and habitat if a fuel tank broke because there wasn't enough water to get in?" Gusto told the council in June.
Richmond News contacted the Canadian Coast Guard for comment.
– With files by Maria Rantanen