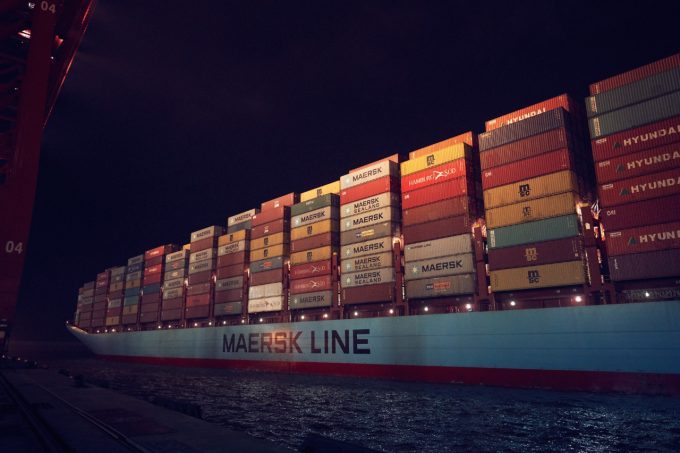 Maersk service to South India a success, but market fares continue to rise
By Angelo Mathais, correspondent in India
Maersk Line appears optimistic after boosting the South Indian market last year with regular direct services from the port of Ennore, near Chennai, to northern Europe via its ME7 service.
The weekly loop deploys eight vessels with an average rated capacity of 6,500 TEUs each on a rotation from Ennore, Colombo, Salalah, Algeciras, Felixstowe, Rotterdam, Bremerhaven, Jeddah, Salalah, Colombo and back to Ennore.
"Our direct ME7 service has been very well received by our customers, especially in the lifestyle and retail segment," said Maersk (India). The Loadstar.
India's east coast has long suffered from a dearth of long-haul direct sea links, forcing cargo owners and freight forwarders to rely on transshipment options at hub ports – mainly Colombo, Singapore and Port Klang, and Maersk said the ME7 has become an effective "antidote". to some of the historical bottlenecks that plague this region.
"We continuously monitor developments in global supply chains and are in contact with our customers to better understand their needs," Maersk said, "and stand ready to adjust services based on customer demand and what that the global logistics ecosystem can offer".
Maersk's direct offer provided a strong source of volumes for Ennore Container Terminal (AECT), which had struggled to win over regular long-haul customers due to ship-related pricing issues. Considered an alternative gateway for the congested terminals of Chennai, it has a capacity of 800,000 TEUs and handles large vehicle export movements. The port handled nearly 400,000 TEUs between April and December, the first three quarters of the 2021-22 fiscal year.
At the same time, freight rate levels on Indian exchanges continue to shift north – a concern that is set to grow further with more surcharges on the horizon.
On February 15, CMA CGM will start charging an Overweight Surcharge (OWS) on freight booked from Northern Europe, Mediterranean, Black Sea and Adriatic to North/West India on its services premium EPIC1 & EPIC2. The new fee will be $200 per dry container weighing more than 15 tons (including tare). The surcharge also applies to shipments to Pakistan and Sri Lanka.
The French liner said the surcharge was necessary to "continue to provide its customers with reliable and efficient services".
The spike in rate levels has been met with a strong reaction from Indian exporters trying to take advantage of high global sourcing for Asian-made products.