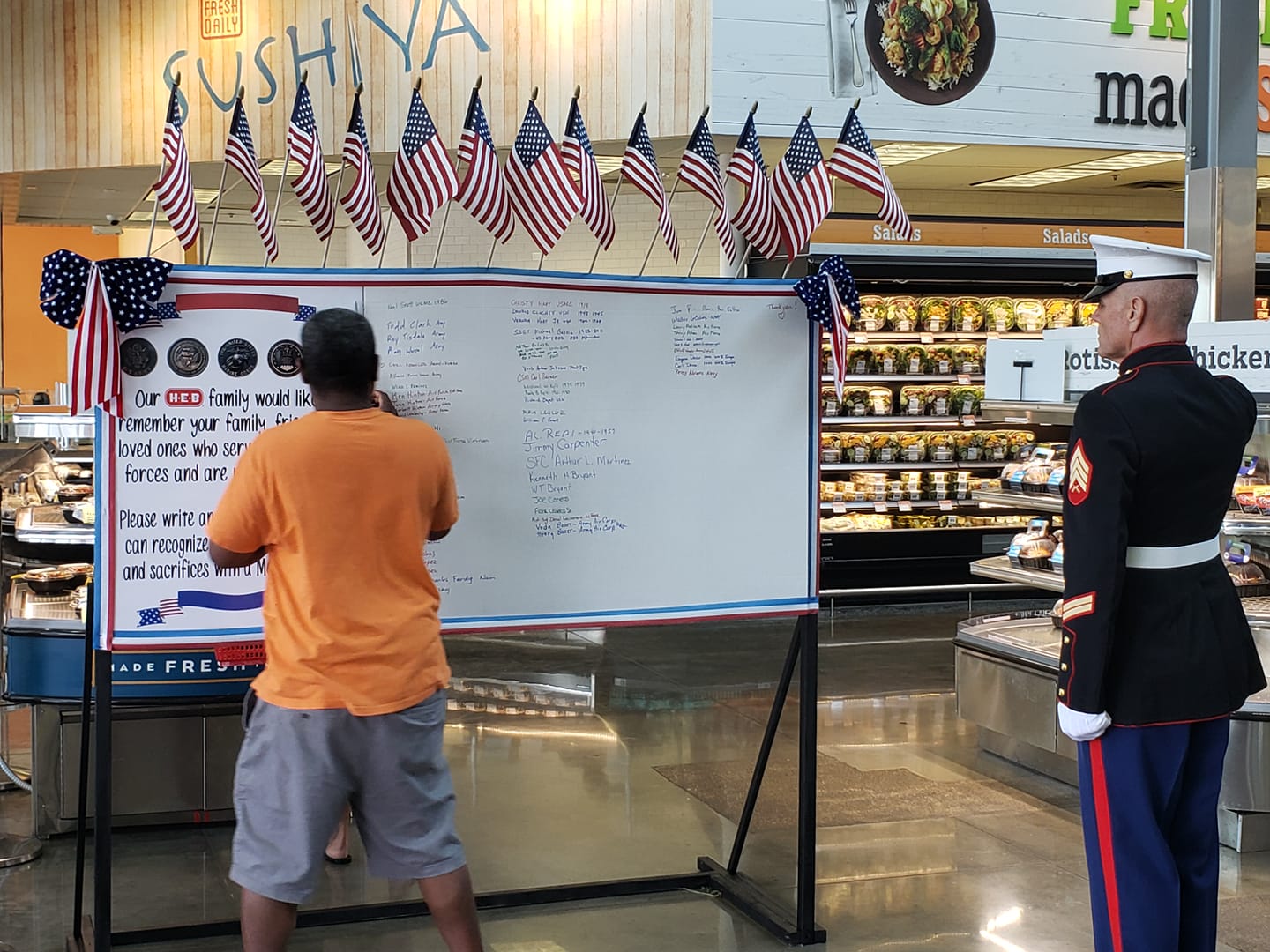 HEB staff praised for efforts on Memorial Day
HEB is going viral again thanks to its incredible partners.
On Remembrance Day, Michael Rosensteel walked into his HEB at 250 University Blvd. in Round Rock and noticed a bulletin board where patrons could write the names of loved ones they had lost during their military service.