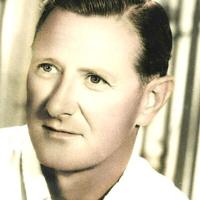 Harvey Franklin shows Sr. | Obituary
Captain Harvey Franklin Shows Sr. passed away on Wednesday, November 24, 2021 at Equal Steps Veterans Home in Long Beach. Captain Shows was 95 years old. A descendant of Independence War veteran John Shows of Jones County, he was a merchant seaman with 80 years of service.
Captain Shows was born December 2, 1925 in Jackson. At the age of 15, he went to San Francisco in April 1942 to join the Merchant Navy. On his first trip, he toured the world, ending in New York. In 1943, he crossed Murmansk, with almost two-thirds of the ships damaged or sunk. Later that year, off the coast of Oran, his ship was hit by a bomb and survived an injury from a shrapnel that tore off his head. During the war he fought in three theaters: the Pacific, the Atlantic and the Mediterranean. His combat awards included the Pacific Warzone Medal and Ribbon, the Mediterranean-Middle East Warzone Medal and Ribbon, the Atlantic Warzone Medal and Ribbon, the merchant navy commemorative medal and ribbon, merchant navy honorable service pin, merchant navy emblem pin, WWII victory medal and ribbon and combat bar of the merchant navy. He was twice wounded in combat and reached the rank of captain at the end of the war.
He worked for Smith Tugs then EN Bisso and Son on the Mississippi River, and worked for Freeport Sulfur as a captain in the late 1950s. From 1965 to 1967, he was hired as the harbor master of Cam Ranh Bay in South Vietnam and tripled shipping during his tenure. In 1968, he was hired by Associated Coast Federal Pilots and earned the rank of Captain, Unlimited Tonnage, Unlimited Waters, a feat equivalent to earning a doctorate in university science.
During his career, he has flown the transport carrier Iwo Jima, the Akula Atule-class submarine, super-tankers off the coast of Louisiana and many more. As president from 1974 to 1976, he doubled contract pilotage. Its customers included Exxon, Mobil, Conoco and others.
In 2006, he gained international recognition when he piloted his ship The Luna Sea to safety during Hurricane Katrina off the coast of Biloxi. It has been featured on NBC, The Weather Channel and various news outlets and articles around the world. He was known as a captain devoted to his skills as a sailor, his professionalism as a pilot and his patriotic spirit.
He was predeceased by his father and mother Warren Ferritt Shows and Rose May Helms Shows; his brothers John Marcus Shows, Weldon W. Shows, Hulon H. Shows and George W. Shows; and sisters Evelyn Shows Fortenberry and Frances Shows Lowe.
Survivors include her daughter Jewell Shows Hoffman; his sons Harvey Franklin Shows Jr. and George David Shows; sister DeVoe Shows McCaleb; 13 grandchildren; and 18 great-grandchildren.
Visitations will be held on Saturday, December 4 from 11:30 a.m. to 2 p.m. at the HL Jones & Son Funeral Home (18 Moselle-Séminaire Road en Moselle). Services will follow immediately thereafter, with funeral services at the Moselle Memorial Gardens, with a meal immediately thereafter in the Moselle Memorial Baptist Church. In lieu of flowers, the family asks to donate to the Equal Steps Veteran Home in Long Beach.