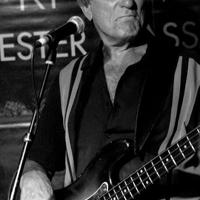 AROUND CAPE ANN: Return of Dave Sag's Blues Party | Way of life
There's nothing like a little music to stave off the winter blues. and speaking of the blues, Dave Sag's Blues Party returns Thursday nights starting this week.
For over a decade, Dave "Sag" Saginario entertained audiences, as well as special guests, at The Rhumb Line, 40 Railroad Ave. in Gloucester, with his show which takes place from 7 p.m. to 10 p.m. month break.
"But I'm back, and to celebrate, I have Mr." Sax "Gordon Beadle, who's from the screaming wombat performance school," Sag wrote in an email to The Times.
Beadle, an internationally renowned saxophonist, performs with Pete Henderson on guitar and vocals, and Chris Anzelone on drums, and of course, the evening's entertainer.
"And as always, thank you for your support. I've missed you all," Saginario said.
Liz Longley in concert
Singer-songwriter Liz Longley, known for her singular voice, performs at the Shalin Liu Performance Center in Rockport on Friday, February 18 at 8 p.m.
Longley first performed in Rockport years ago when Livingston Taylor invited his star pupil on stage during his concert. His talents continue to attract attention. NPR Music recorded his set at the Newport Folk Festival and posted it online as an artist to watch. She was also picked up by SiriusXM Radio and invited to perform at their studio, and was recognized as one of their Coffee House Discoveries of 2011.
Most recently, Longley, who studied at Berklee College of Music in Boston, worked with five-time Grammy-nominated producer Paul Moak on his sixth album, "Funeral For my Past." Billboard said it spanned "…Americana to gospel-flavored soul to shimmering pop anthems." The Forbes magazine reviewer described it as a "stunning new album!"
For tickets, $24 to $29, and information, visit rockportmusic.org.
Pizza, puppets. snakes and more
A free virtual entertainment program for children will kick off the February school holidays on Saturday February 19 at 12.30 p.m. The Zoom show presented by the Gloucester Meetinghouse Foundation features a story and music hour.
Daisy Nell and Stan Collinson will both read and sing on "Moxie and the Whale"; Alice Gardner will read her book "St. Peter's Fiesta, Gloucester"; Peter Berkrot, audiobook narrator, will read MT Anderson's book on the 'Gloucester Sea Serpent'; Leigh Baltzer brings a show from Through Me To You Puppetry; Pat Johnson will read "Katy and the Big Snow" by Virginia Lee Burton; and Rockport musician Corey Wrinn will lead a chant of sea shanties.
Registration is mandatory. Register by Friday, February 18 at 5 p.m. to receive an email with a link to connect to Zoom and an option for a $10 pizza discount (one per family, February 19 only, until 40) from Sebastian is in Gloucester city centre. Entrants will also receive an option to download a free printable PDF of Daisy Nell's new coloring book "Moxie and the Whale"; the printed version is also for sale at Maritime Gloucester. To register and for more information, visit www.gloucestermeetinghouse.org/events.
Youth Acting Program
The North Shore YMCA announces a holiday activity in February with acting, scene study and performance classes for children and teens at the YMCA Cape Ann.
The four-day workshops are taught by Heidi Dallin, an award-winning professional actress, Gloucester native and YMCA drama specialist.
Dallin, who is directing "Shrek" at West Parish Elementary School this week and recently completed directing "Annie Jr." at Manchester Essex Middle School, said it was clear live theater was back for youngsters keen to return to the stage to perform.
"I saw their enthusiasm both on stage and in the audience," Dallin said.
Aimed at young people aged 10-17, the Intensive Acting and Scene Study workshop is designed to nurture their creative potential by developing self-confidence, communication and teamwork skills to use in their everyday life as well as introducing them to the skills needed for professional theater and performance. The workshop will include audition preparation, character preparation, scene study, storytelling and public speaking.
The program for 5 to 9 year olds is full but there is a waiting list. Professional Acting Basics provides an introduction to acting techniques, developing stage presence and building self-confidence through acting, pantomime, improvisation, vocal and physical expression, scene study and storytelling.
To register, visit https://www.northshoreymca.org/programs/theater and click on "Youth Theater Classes". For more details, contact Dallin at 978-729-1094 or [email protected]
Shipping conferences
The 2022 Maritime Gloucester Winter Lecture Series continues Tuesday, February 22 at 5 p.m. with "Gloucester Harbor Tugs and Ferries." Historian Justin Demetri explores the history of "Gloucester's workhorses", referring to the steam tugs and ferries that ferried ships and passengers around the harbour.
On Tuesday, March 1 at 5 p.m., the conference will be "Historical fishing on board the Natalie III", produced in collaboration with the Cape Ann Museum. Captain Carpenter Harold Burnham and Demetri will present a viewing of historic and rarely seen fishing footage from the 1940s, which was taken by Burnham's grandfather, Thomas Piraino, aboard the Gloucester seiner Natalie III.
Programs are available in person at 23 Harbor Loop, Gloucester, or via Zoom. Visit maritimegloucester.org for more information. The program is free for Maritime Gloucester members and $10 for others.
Call to art
All artists are invited to submit work for Artrageous!36. Each year, the Montserrat College of Art Fundraising Art Auction offers any artist the opportunity to showcase their work to hundreds of art collectors, patrons and friends of the college. The event is pivotal in terms of the college's efforts to provide scholarships to the next generation of students. The deadline for submission is March 7. More information is available on the Call for Art page of the Montserrat website, https://www.montserrat.edu/auction/call-for-art36.
Around Cape Ann is a section devoted to events taking place in Cape Ann and Cape Ann artists performing elsewhere. If you would like to submit an article, contact reporter Gail McCarthy at 978-675-2706 or [email protected] at least two weeks in advance.